This year, one of Rainbow Reading Gardens' programs is called the "Technology-Based Fun Reading Program". This program is in collaboration with Room to Read.
As part of the program, each school partner has to select a "Resource Teacher". What is a resource teacher?
Resource Teacher is an appointed teacher that will carry the responsibility of collecting information about read aloud activities in his/her school and pass on the information to the Rainbow Reading Gardens' team. So, basically, the Resource Teacher will be the main contact person for this program that will closely engage with our team to ensure that the read aloud activities in their schools are running well and being implemented. The Resource Teacher will also encourage all teachers in his/her respective school to implement the reading activities using digital books in the digital library, literacycloud.org.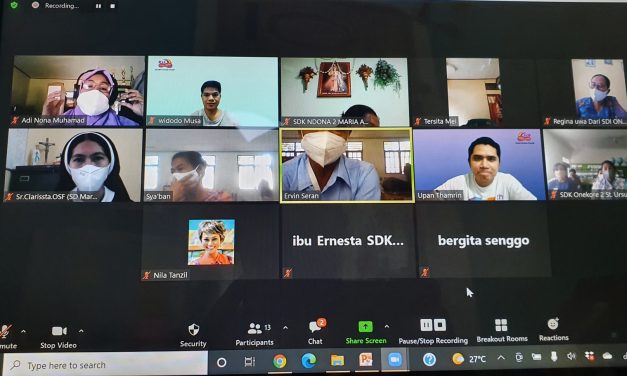 So, how does the school appoint the Resource Teacher? What are the steps?
The first step for us is to conduct an Orientation Meeting with the School Principals and teachers from our school partners. On July 22nd, 2021, we conducted the Orientation Meeting in Ende to 10 of our school partners there.
In this Orientation Meeting, we explained to the School Principals the tasks and responsibilities of a resource teacher in detail. In addition, we also conveyed the benefits that each resource teacher will get while fulfilling their duties. At the end of the session, we asked each school principal to appoint a resource teacher from their school.
In the second step, after each School Principal appoint a resource teacher, we conducted an Orientation Meeting for the selected Resource Teacher in Ende district. The meeting was held on August 12th, 2021.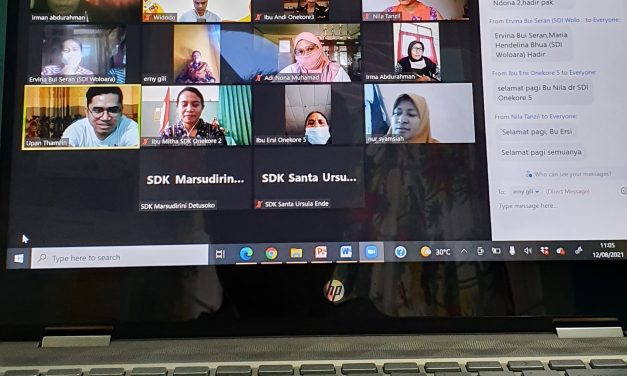 At this meeting, we explained their tasks, responsibilities, and benefits of being a Resource Teacher for this program. They then agreed with the term and conditions that were offered to them. Moreover, our team also conducted online reading aloud simulation for teachers to observe the reading aloud activity using the observation form. This form will be a guide for them to observe other teachers while doing reading aloud activities in their school.
The Orientation Meeting for Resource Teachers went well. They were able to use the observation form and understood their main tasks. These Resource Teachers would start their duties every week, which includes conducting reading aloud activities with their own students and observing the other four teachers doing reading activities in their respective schools.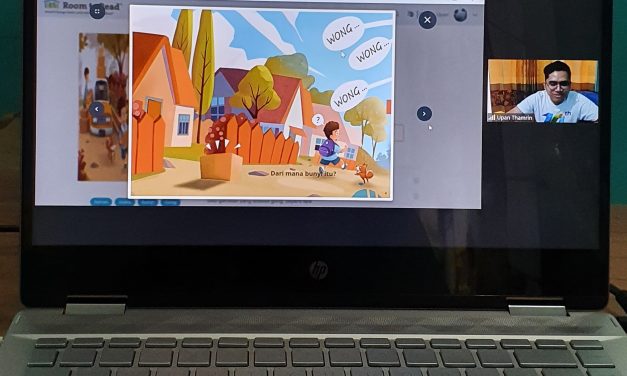 We are excited to roll out the "Technology-Based Fun Reading" program and work closely together with Resource Teachers in our school partners in Ende!
* * *