"With the presence of this child-friendly library, all students should be able to enhance their creativity and critical thinking skills". This was conveyed by the Vice Regent of Nagekeo, Marianus Waja, during the inauguration of the child-friendly library at SD Inpres Madambake, Nangaroro Village, Nangaroro District, Nagekeo Regency on Tuesday, August 8, 2023. In addition to the Vice Regent of Nagekeo Regency, the inauguration event was attended by the Nangaroro District Chief, Head of the Primary School Teacher and Education Staff Section of Nagekeo Elementary Schools, elementary school supervisors, principals from nearby schools, as well as committee members and representatives of parents.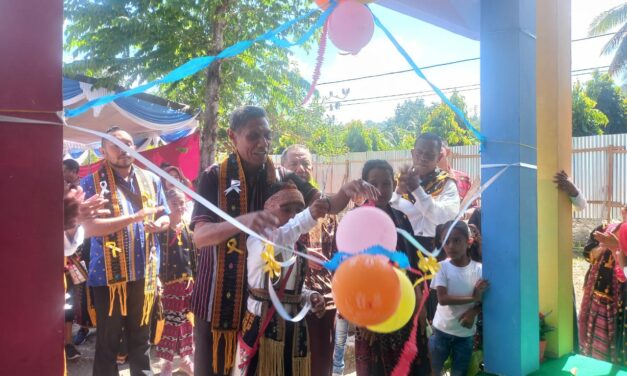 The students, school principals, and teachers were very pleased with the establishment of the child-friendly library in their school. The library space was not only adorned with bright colors but also offered a diverse collection of fiction storybooks. The Head of SD Inpres Madambake, Kornelius Siga, expressed his heartfelt thanks to all parties who contributed to supporting and assisting in the library renovation process at his school. "As the leader of this institution, I would like to express my gratitude to all stakeholders who have helped in the renovation of our school's library. Especially to the donors, Taman Bacaan Pelangi and Room to Read, the local government of Nagekeo, as well as the committee and parents who provided assistance and support in terms of materials, ideas, and their efforts," said Kornelius Siga.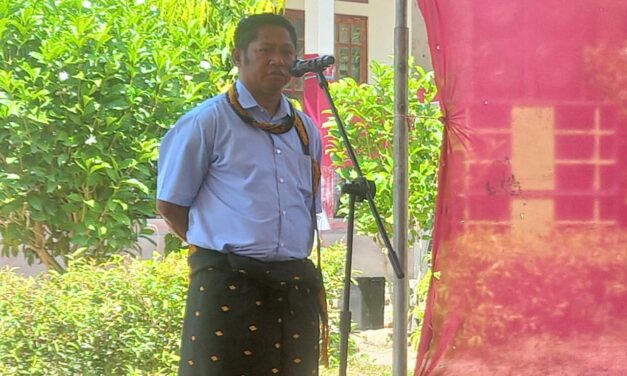 After the ribbon-cutting ceremony, the students showed great enthusiasm as they entered their new library. Some of the children immediately chose books and sat down to read. During this inauguration, parents were also given the opportunity to get to know the features of the child-friendly library by the Taman Bacaan Pelangi team. Not only that, parents were also encouraged to continue motivating and supporting their children in reading books at home. They were also provided with knowledge on how to care for books so that when children borrow books from the library to read together at home, they can monitor their usage.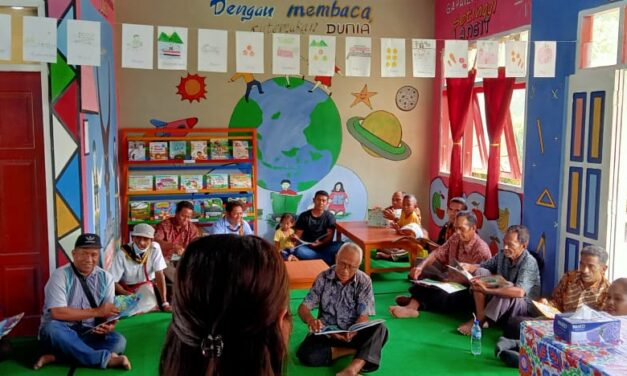 "Through the presence of this magnificent library building, it is hoped that it will not only provide good physical facilities but also encourage a growing reading spirit at SD Inpres Madambake. It is hoped that this will lead Nangaroro District and Nagekeo Regency to excel in literacy," said Nangaroro District Chief, Gaspar Taka, during the library inauguration ceremony.